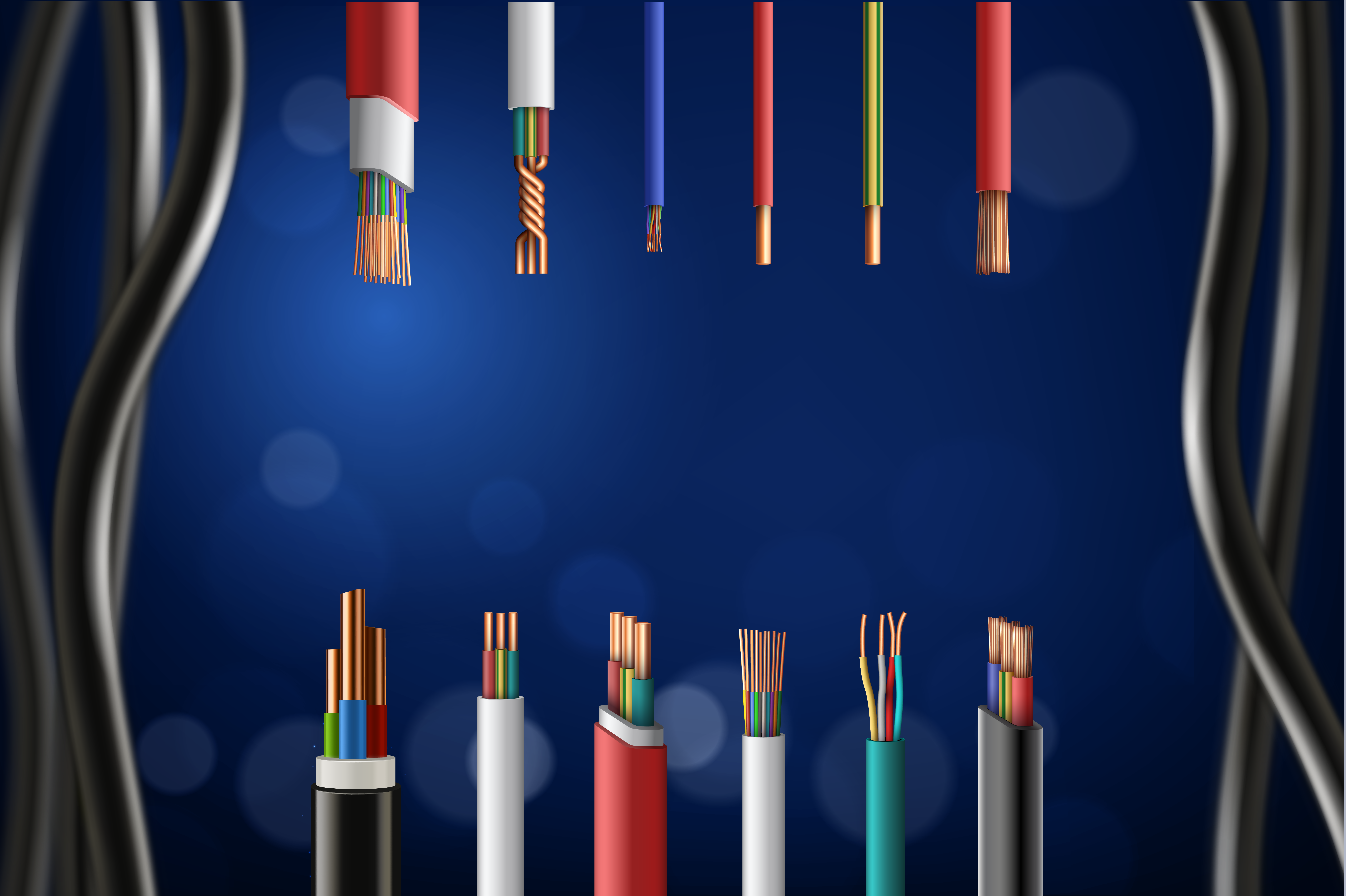 How many types of electrical wires are there?
How many types of electrical wires are there?
Are you thinking of installing new wiring? If yes, it's high time you understand all about the electric wires at home or office, including their types. When you choose one, you must be aware of the reason behind choosing them. And the reasons would only be known if you learn more about the features of the electric wires and cables.
Electric wiring somehow seems to follow a similar pattern all over. These wires are installed as per new wiring standards and infrastructural codes. However, wiring is crucial as even slight ignorance can lead to severe accidents. Thus, technicians and owners of residential and commercial spaces need to be careful enough to install electric wires for home or office.
Wire Colors
Before diving into the types of electrical wires found around, it is important to explore the colour codes for electric wires. The colours let the users know the purpose of the wire. Let us have a look at the electric wires colour code below:
White – It is a neutral wire but can be used as a hot lead in certain situations. Moreover, one can paint it red or black to show the level to which it could be used as a hot wire.
Black – These are hot wires used for switches and outlets.
Red – You can use the red wires for switch legs and smoke detectors with hardwiring.
Green – These are bare copper wires used as a ground wire.
Blue/Yellow – These are hot wires which are pulled through conduit.
Though white insulated wires are considered neutral, it is recommended to users to treat every wire as a hot wire to prevent accidents. Then, in case of confusion, you may connect with an electrician and be safe.
Types of Electric Wires
Electric wires and cables are classified into different categories based on their nature, features, and purpose. Here is a list of them for you to know:
NM Cable
A non-metallic (NM) cable is an interior circuit wiring preferred in dry locations. Also referred to as Romex, it is one of the most commonly used wires in homes with contemporary interiors and designs. It contains one or more hot wires and a neutral and ground wire. The sizes in which these are available include 14-gauge (15-amperage rating), 12-gauge (20-amperage rating), 10 gauge (30-amperage rating), etc.
UF Cable
Underground Feeder (UF) non-metallic cables are for wet locations and places where direct burial is required in the ground. These are a bit more expensive, given their durable insulation.
THHN/THWN Wire
These are single conductors with colour-coded insulation. NM cables do not protect these. Instead, they have tabular metal or plastic conduit to keep them protected. The hot wires are indicated with black, red, and orange, the neutral ones are denoted with white and brown, whereas the ground wires are indicated with green and yellow-green.
Phone & Data Wire
The most often used electric wires are for phone and data transfer. These require low-voltage wires and are designed accordingly. Category 5 or CAT 5 cables are the most common type of such wires, with eight wires wrapped together in four pairs. It can be used both as a phone wire and data transfer cable with wider capacity and better quality.
Going through the above classification of electric wires, you can make your choice, keeping the purpose in mind. So be informed and choose the most suitable one for your home wiring.
If you want to buy cables and wires then you should connect with the team of Nakoda Wires and Cables, the best electric wires and cables company in India.
Post Comments
Leave a Reply
Your email address will not be published.