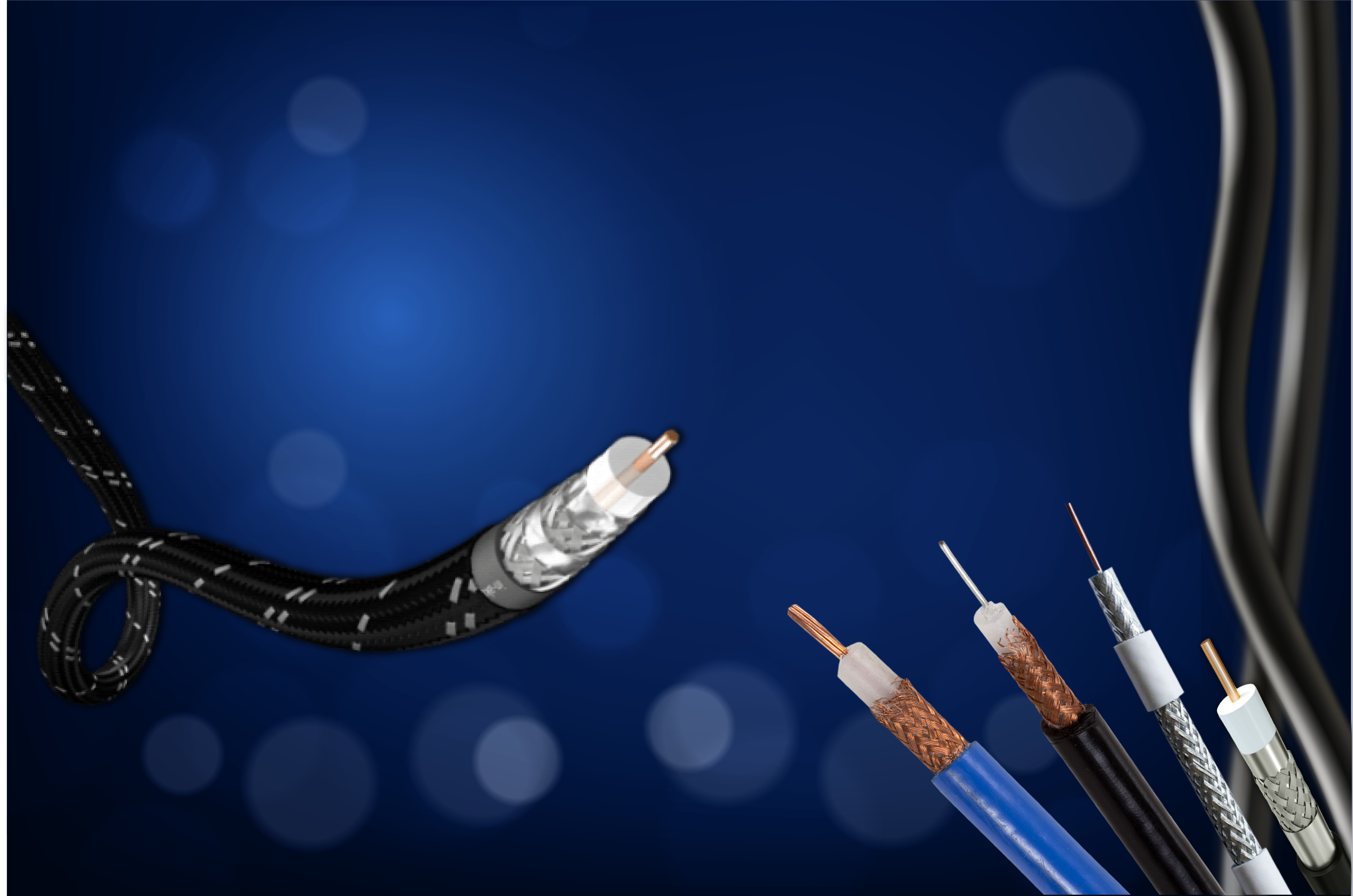 What is Coaxial cable for Internet? Are there different types of coaxial Cables?
What is Coaxial cable for Internet? Are there different types of coaxial Cables?
Internet is the mainstay of modern life and modern connectivity. Every aspect of life – personal or commercial, depends upon the internet to be functional. Thus, the last thing that today's world would like to perceive is an outage of internet connectivity or slow uploading of data. That is where the importance of coaxial cables comes into play. These are extremely reliable cables, which ensure smooth, seamless and flawless, fast internet connectivity that paves the way for on-time and effective business and domestic internet access solutions. In fact, with the advent of newer technology, the prominent coaxial cable manufacturers come up with super high-quality coaxial cables that make them all the more durable and reliable mediums of data, audio and video communication.
What these coaxial cables are all about?
These coaxial cables designed and developed by the best cable manufacturers comprise aluminium & copper shields that come with an external plastic jacket for extra security. Also, the jacket contains a dielectric insulator, which helps minimize the loss of signal at any given point in time.
This shielded design of the coaxial cables allows the copper core of the cable to help in the superfast transmission of information, without being affected by influences of external factors or damage. Cable manufacturers in India come up with three common sizes for these coaxial cables:
Here, RG stands for Radio Guide, though these cables are referred to, as the Radio Frequency cables. These numbers refer to various diameters of the cables. For instance, RG6 has a 6.1 mm diameter, RG59 comes with 6.15 mm, and RG11 has a diameter of 7.11mm.
These cables designed and developed by reputed coaxial cable manufacturers have revolutionized the internet connection. The modern coaxial wire helps the connectivity by carrying the signals without any drop or loss midway, to ensure high-speed internet connectivity. The modern Ethernet connection to the computer gives high-speed access to the internet connection.
What are the different types of Coaxial Cables?
The coaxial cable manufacturers in India at present come up with the manufacture of the three main types of coaxial cables:
Hardline Coaxial Cables: These cables come up with a central conductor, which is constructed from materials like aluminium, copper, steel and silver. This variety of coaxial cable has a larger diameter than the other varieties of coaxial cable. These cables are used in the transmission of high strength signals.
Flexible Coaxial Cables: As the name suggests, these cables can be moved and flexed if and when needed to fit in the geometry and configuration of any application. These cables utilize an inner metallic conductor that is protected externally by a layer of a flexible polymer, which acts as the dielectric, with an outer jacket that protects the cables' inner components from the environmental elements.
Semi-rigid Coaxial Cables: These cables come with a solid outer copper layer that contains a dielectric of PTFE or Polytetrafluoroethylene.
The other forms of coaxial cables are:
Formable coaxial cables
Rigid Coaxial cables
Twinaxial Cables
Triaxial cables
Coaxial Ribbon Cable Assemblies
Micro Coaxial Cables
High-frequency Coaxial Cables
High-temperature Coaxial Cables
Water-cooled Coaxial Cables
Thus, with such a wide array of varieties, these coaxial cables used for the internet, are the mainstay of modern internet connectivity and data accessibility. Nakoda Wires and Cables is the name you can trust if you are looking for coaxial cable manufacturers in india
Post Comments
Leave a Reply
Your email address will not be published.